Workspace Admins can impose watermarks on documents. Watermark permissions can be customised for each user or group.
Click 'Manage Workspace' to open your workspace settings.


Scroll down and tick the 'Watermarks' app under your workspace settings to enable the functionality.


You can customise the text by ticking the 'Customise watermark text?' box and entering the preferred wording. This step is optional.
Note: You can use the Watermarks template to use different variables in customising your Watermarks text. C
4. Click 'Save' to save your changes.

5. Go to the 'Access and Permissions' tab and open the 'Folder Permissions' page.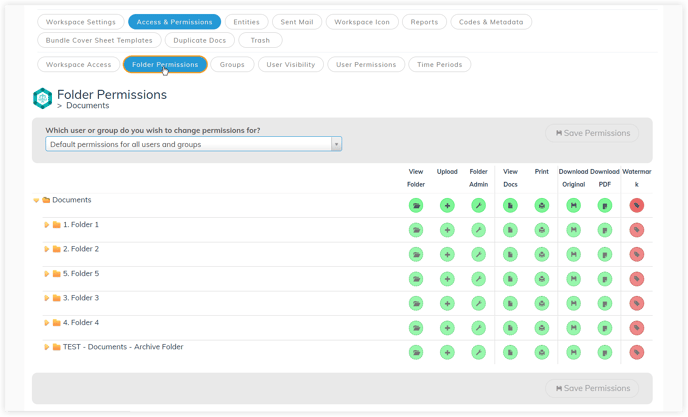 6. Select the user or group you wish to change permissions for.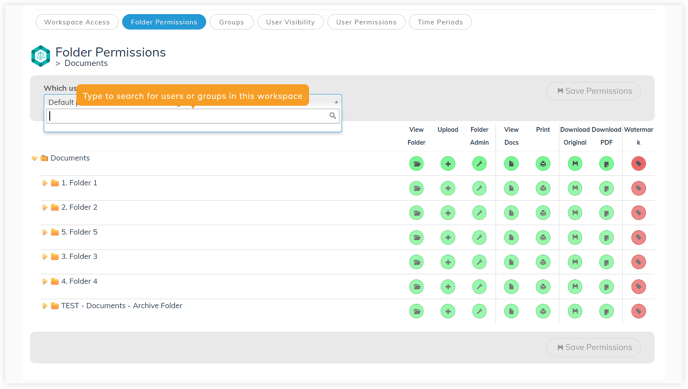 Note: Modifying the default setting will allow you to apply or revoke the Watermarks permission to all users and groups. Click the drop-down menu to select a group or type in the user name of the user that you wish to apply the Watermarks permissions to.
7. Click the Watermarks bubble and select 'Will see Watermarks on top of the document(s)'.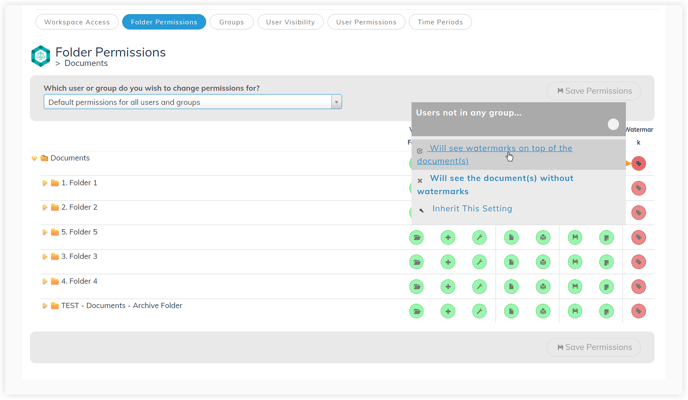 8. Click 'Save Change' to save your Watermarks permission settings.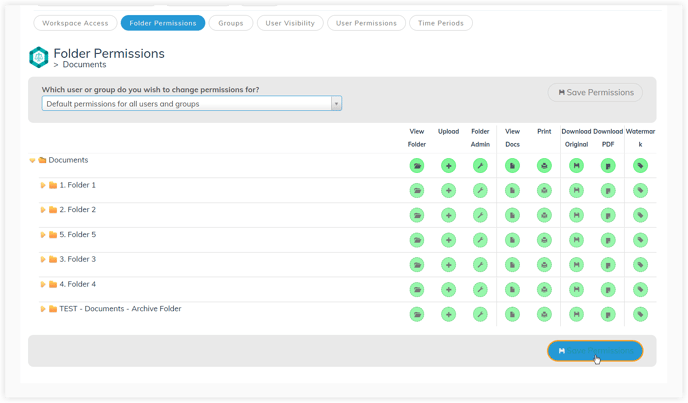 9. Users will see the Watermarks when they view or download the document.