Safelink Apps and Features
How to Enable the Spreadsheet Viewer
You can use the Spreadsheet Viewer app to view your spreadsheets in Safelink. You must be a Workspace Admin to access this screen.
1. Click
Manage Workspace
to access the workspace settings page.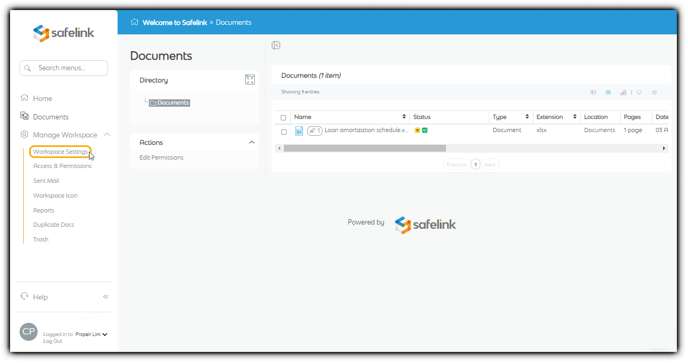 2. Go to the
Apps
section and enable the
Spreadsheet Viewer
app.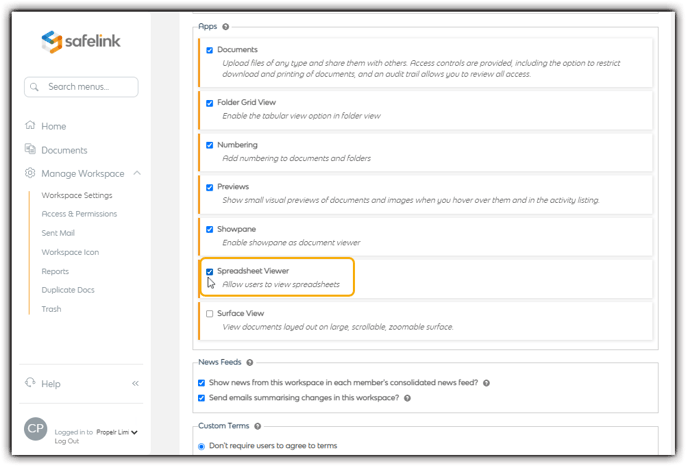 The Spreadsheet Viewer app requires the Showpane app. Please enable the Showpane app if this is not enabled yet.
3. Scroll down and click
Save
to save your settings.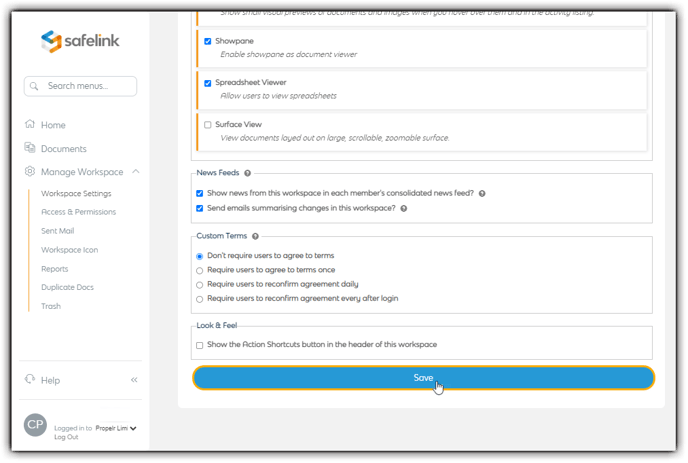 4. Open a spreadsheet file to view it in the
Spreadsheet Viewer
.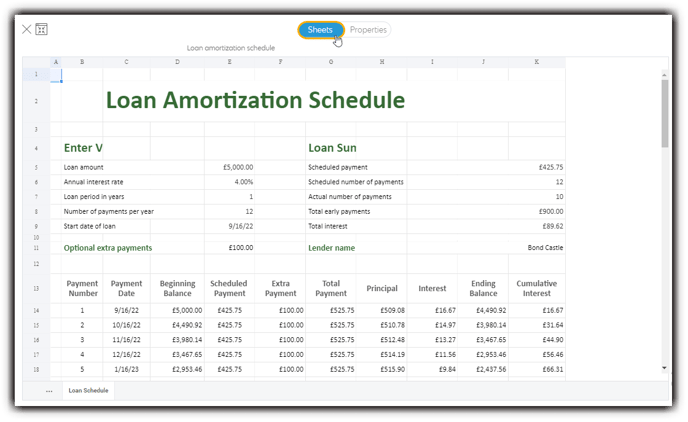 Please contact support@safelinkhub.com if you cannot find the Spreadsheet Viewer and Showpane app in your workspace settings.