You can search your workspace for documents containing unreadable text.
Files that may not contain readable text are audio files, images, password-protected documents, corrupted files, video files or unprocessed files (files that are still being processed by the system).
1. To begin, click 'Search'.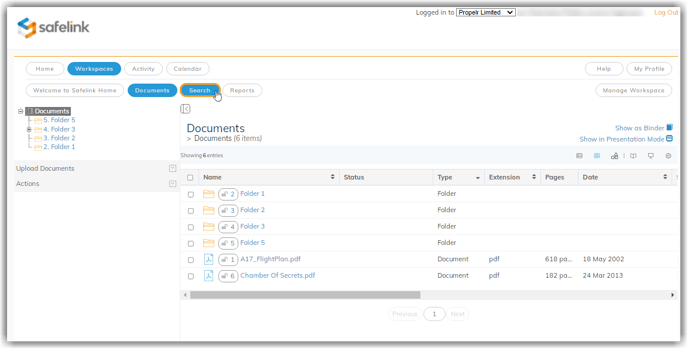 2. Next, click 'Document Search Wizard'.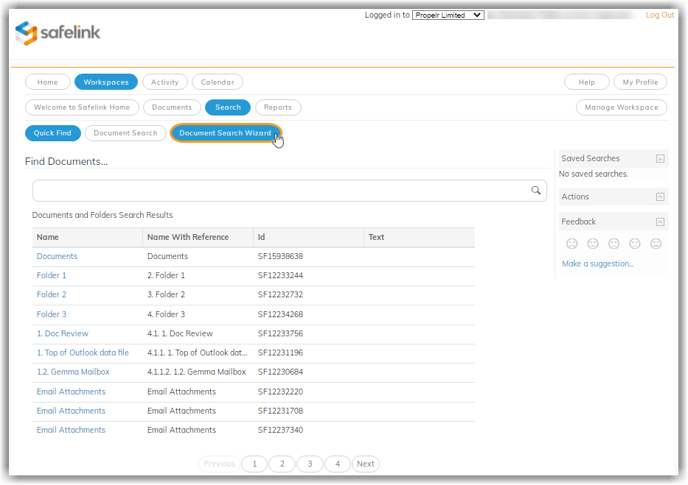 3. On the Find Documents screen, click the search condition drop-down menu to change your search parameters.

4. Next, select 'Having searchable text?'.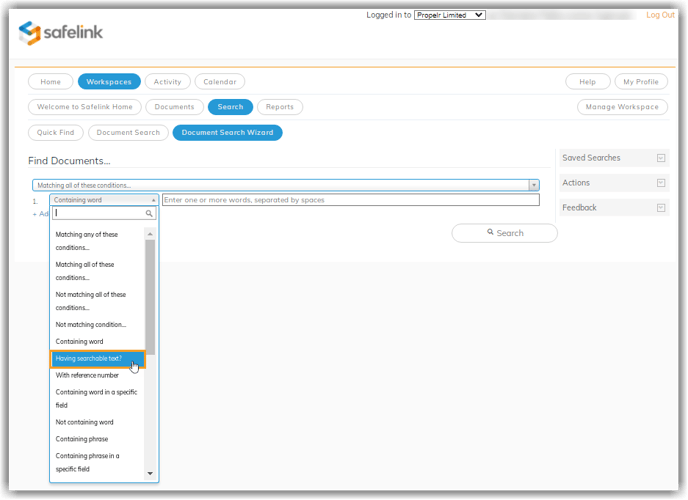 5. Click the corresponding drop-down menu to the right.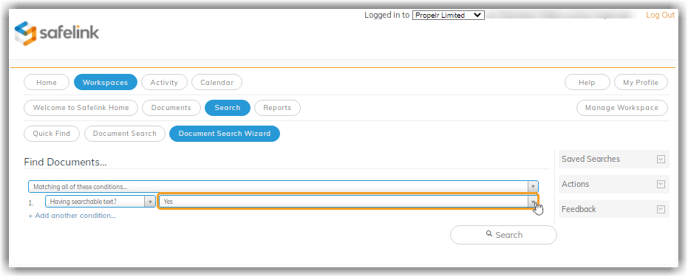 6. Select 'No' to search your workspace for documents that do not have searchable text. Notice you can search your workspace for unreadable texts both positively - Yes, or negatively - No.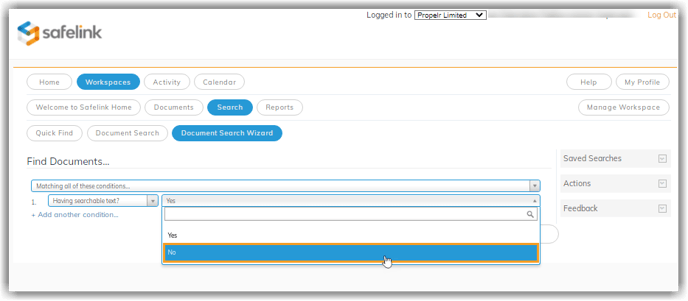 7. Click 'Search'.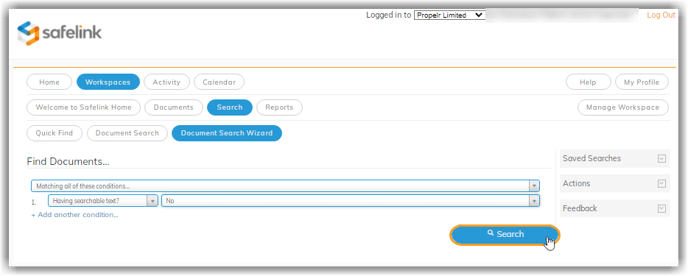 8. The system will display search results matching your search parameters. Click on a file title to open it in the document viewer. You can also save, export, tag these results and view the match breakdown on the right.