Safelink Apps and Features
Data Room Index
The data room index provides an easy to access list of all the documents in your workspace. When enabled, all the users of your workspace will have access to the information on your index page.
To access this report, click on Manage Workspace and enable the Data Room Index app in the workspace.




Click on Report and click on Data Room Index.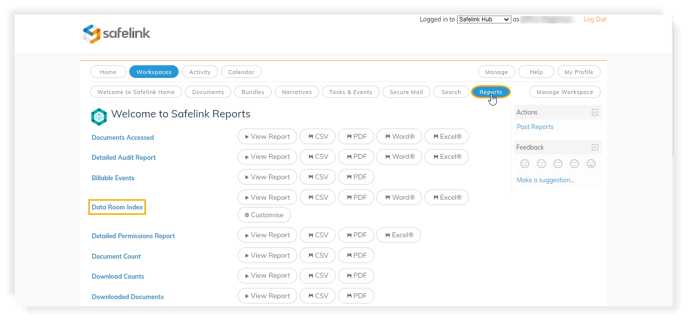 3. Tick Use document view order and click on Run report.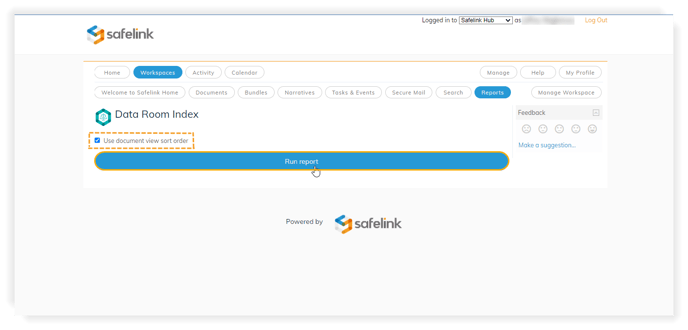 4. Users can download the data room index as a CSV, PDF or Word document.