Binder View Navigation
Safelink will automatically generate a clickable index to help you navigate to different documents in your binder. Click on the tabs to browse different sections or click on a page corner to leaf through the pages.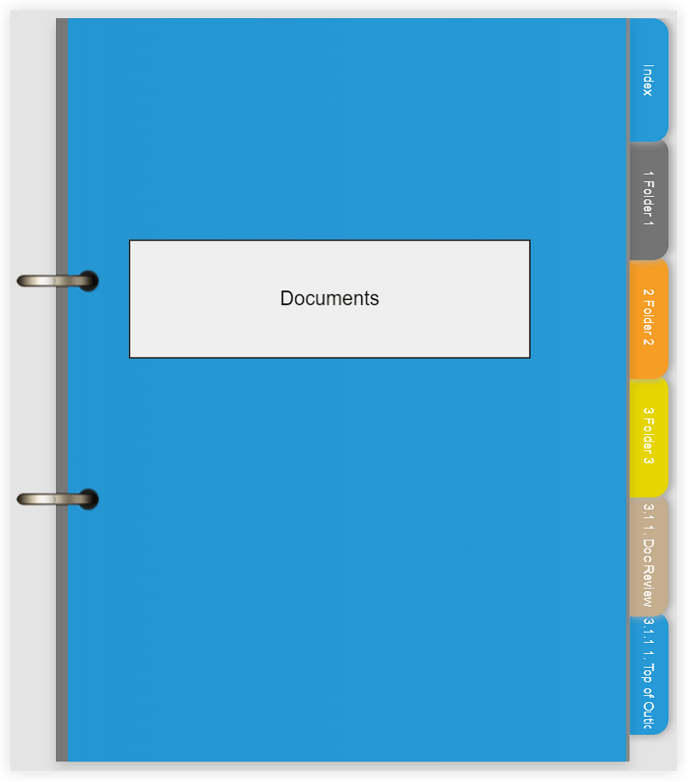 You can use the 'Navigation' panel as a shortcut to open the documents and sub-folders.




An 'Index' page is automatically generated for your binder. You can use the 'Index' page to jump to different parts of the binder.




Separate Binder Tabs are created for the index page, folders and sub-folders. You can use them to flip open the binder to the right place.




Hover your cursor in the corner of the document page to leaf through the page.