A Workspace Admin can identify, mark, and delete duplicate documents.
To begin, click 'Manage Workspace'.

Next, click 'Duplicate Docs'.

'Marked Duplicate Sets' are documents that have been
manually identified
and marked by you or another workspace user.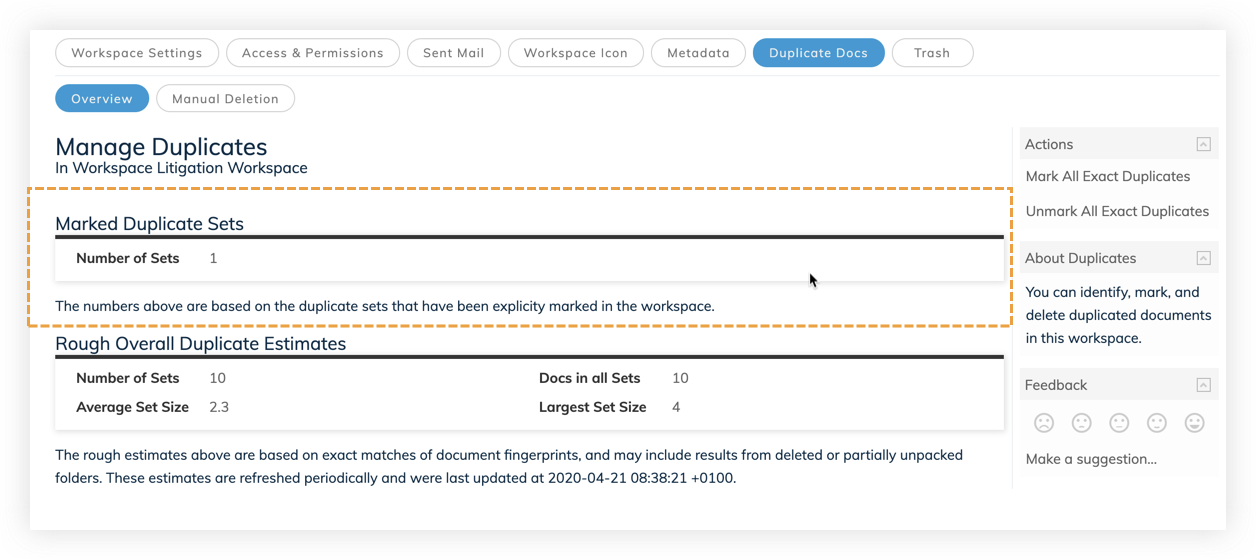 'Rough Overall Duplicate Estimates' are based on exact matches of document fingerprints.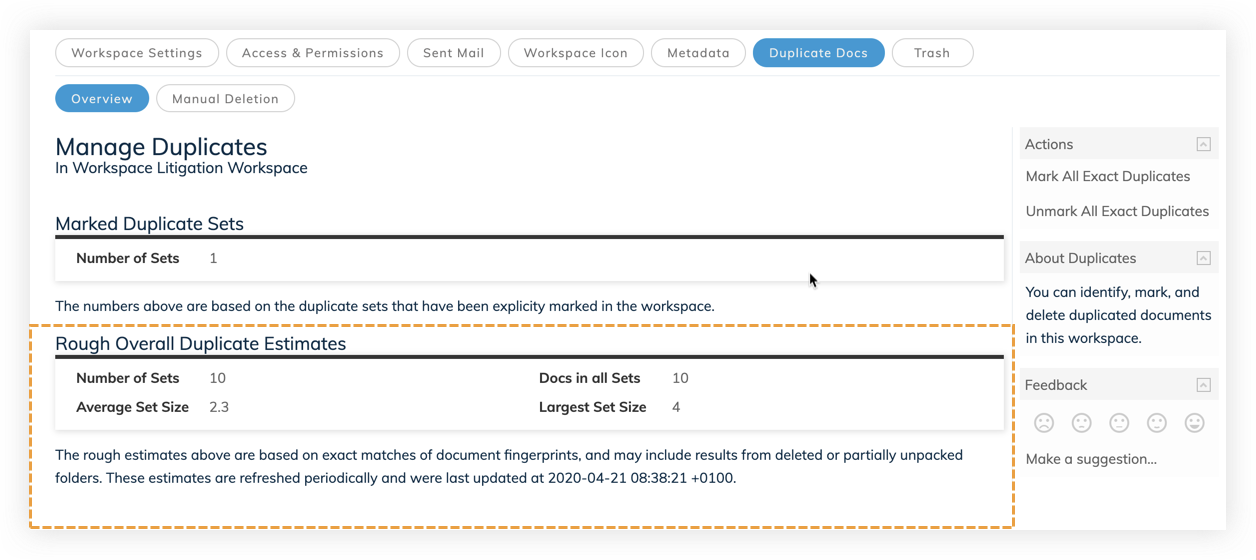 Click 'Mark all as Exact Duplicates' to mark all exact matches sharing documents fingerprints.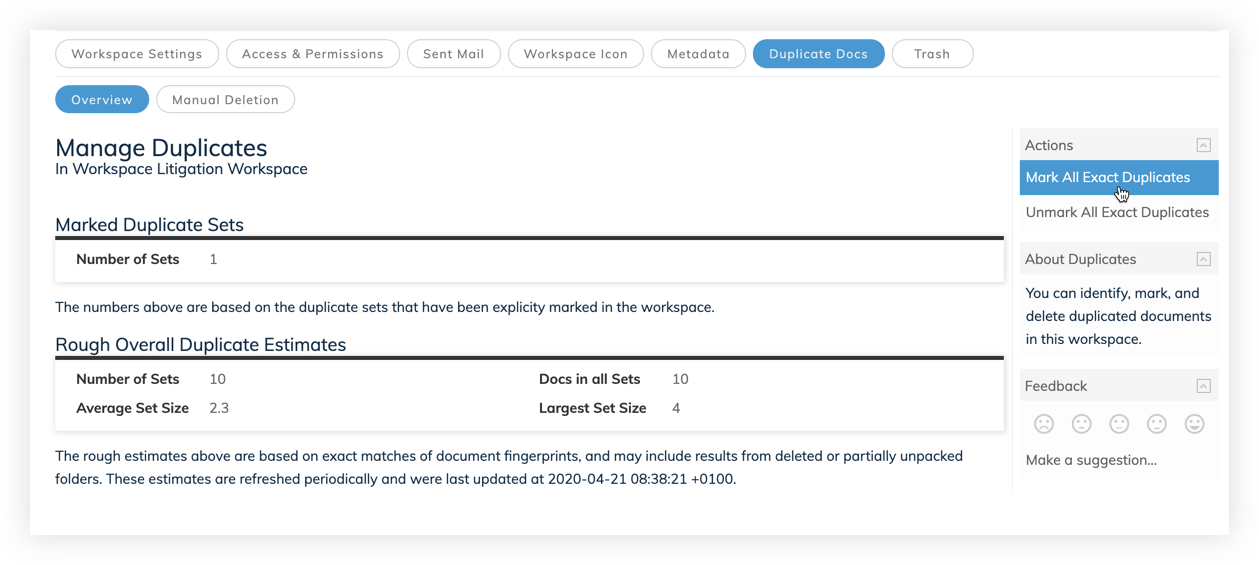 Note: Exact duplicates are documents that share the same MD5 checksum number. It is possible for two documents to have the same text, but have a different MD5 checksum number.
The system will mark all duplicate documents in the background.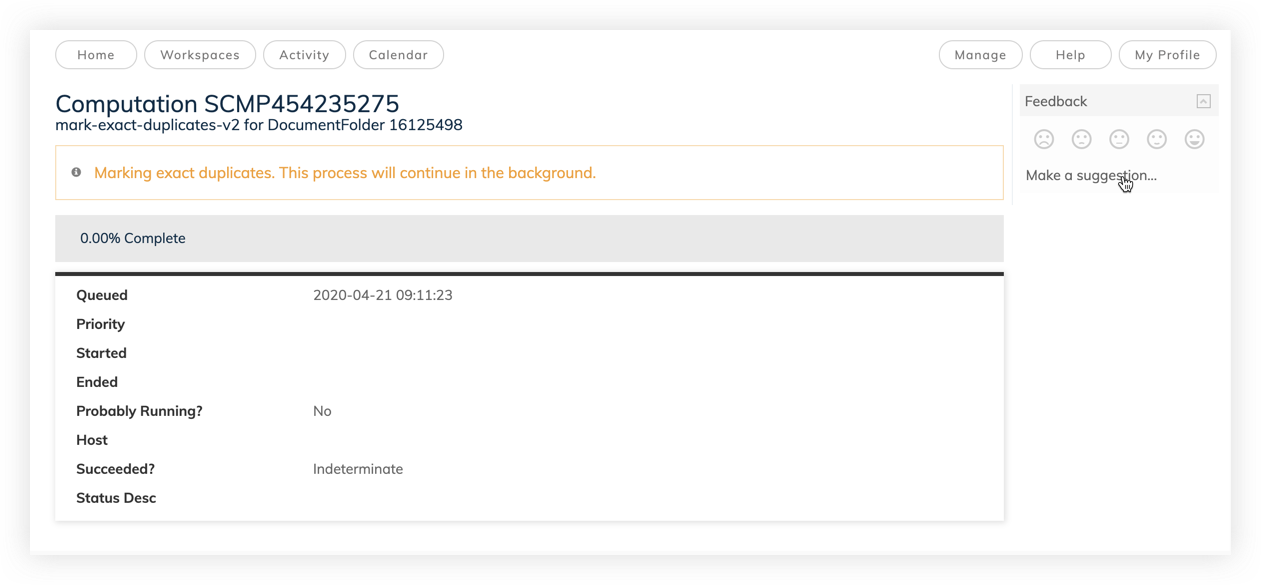 Documents marked as a duplicate can be identified as such on the panel to the left in the document viewer.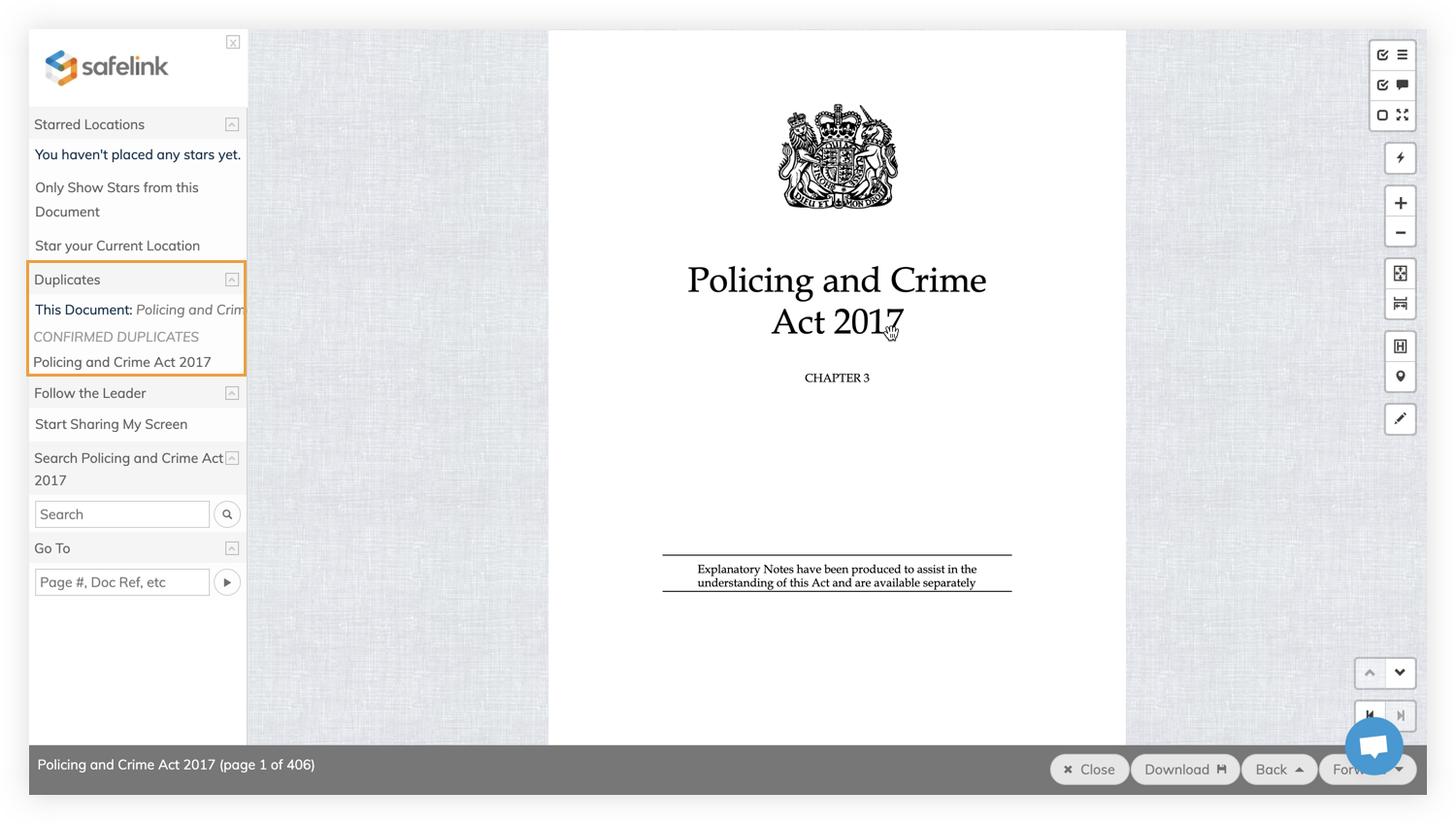 Workspace admins can also manually check and delete documents. Click 'Manual Deletion'.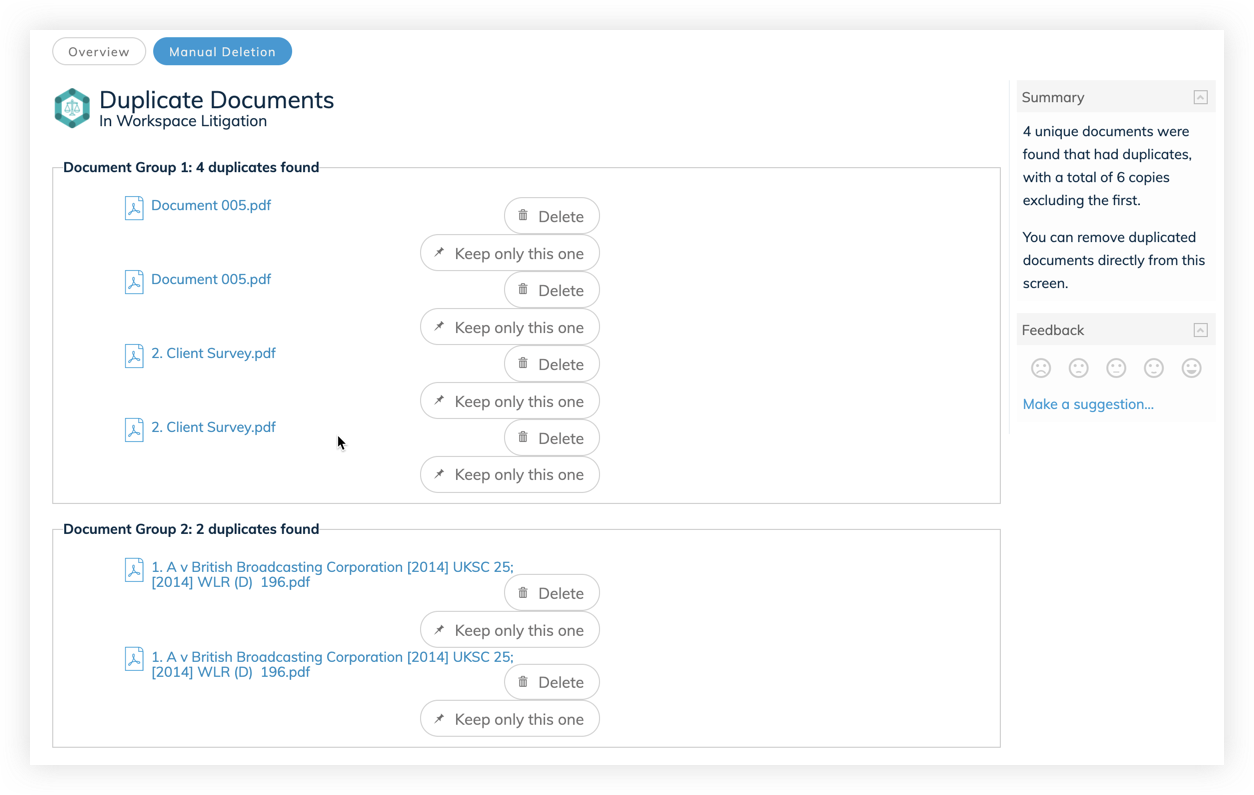 You can click on a document title to view it in the document view. Click 'Delete' to remove the corresponding document. Click 'Keep only this one' to keep this document and delete all other duplicates.